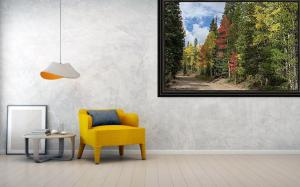 Cruising the Colorado high elevation back-country mountain dirt roads chasing the colors. This is an image to take you down the road and motivate you for your next mountain road trip. This prints is available as large as 72.000" x 47.875".


Cruising Colorado Art Print

Cruising Colorado Metal Print

Cruising Colorado Wood Print


Fine art nature landscape photography prints and image licensing by James Bo Insogna.

For more please like, subscribe, follow and share. Very much appreciated! Cruising Colorado art print by James BO Insogna.

Our prints are produced on acid-free papers using archival inks to guarantee that they last a lifetime without fading or loss of color.